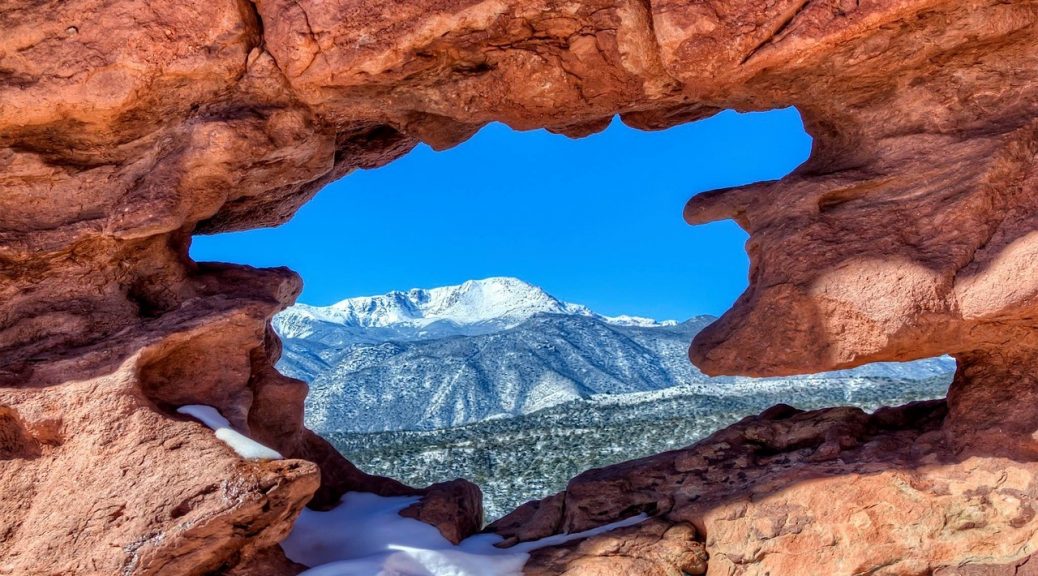 We are fortunate to have three chapters of the DAR serving Colorado Springs, Colorado, in the Pikes Peak Region, and we encourage you to visit them all: Cheyenne Mountain Chapter, NSDAR, Kinnikinnik Chapter, NSDAR, and Zebulon Pike Chapter, NSDAR.
As a DAR member, you will find friendship, enthusiasm, and fun! The Cheyenne Mountain Chapter, NSDAR, was organized in October 2011. The chapter is named for Cheyenne Mountain which "is a triple-peaked mountain in El Paso County, Colorado, southwest of downtown Colorado Springs. The mountain serves as a host for military, communications, recreational, and residential functions."1 The mountain is visible from most parts of the Pikes Peak region.
The mountain was named for the Cheyenne people. Native Americans found that Cheyenne Mountain was a good source of wood for teepee poles. Cheyenne Mountain was used by members of the Ute Tribe to cross from the plains, and they used the "steep slopes and hidden valleys" to safely travel the area.2 Silver and other minerals were mined on the mountain starting in 1833. One of the first homesteads was in 1867 in the Cheyenne Mountain foothills. "William Dixon, a rancher, claimed a homestead in the Cheyenne Mountain foothills in 1867. He built a tavern along a trail up Cheyenne Mountain and turned the trail into a toll road, now called Old Stage Road, to Cripple Creek. The road begins as a paved road and is then a dirt road through Pike National Forest. His homestead ultimately became part of The Broadmoor resort."3
The Cheyenne Mountain Chapter usually meets the first Saturday of each month, September through May, in the northern part of Colorado Springs. Our meetings include patriotic exercises, chapter business, and historical, educational, and patriotic programs.
We invite and welcome you to attend any chapter meetings or events and meet our members. If you would like to attend a meeting or event or to learn more, please contact us using our Contact Us form.
Committees
Our committees are the base of our chapter's involvement in our community; giving our members opportunities to serve DAR objectives that are most valuable to each person. Some of the committees we are excited to serve include:
America 250!
American Heritage
American History
American Indians
Americanism
Chapter Achievement Awards
Children of the American Revolution
Commemorative Events
Community Service Awards
Conservation
Constitution Week
DAR Genealogy Preservation
DAR Good Citizens
DAR Magazine
DAR Museum Outreach
DAR Project Patriot
DAR Scholarship
DAR School
DAR Service for Veterans
Educational Resources
Genealogical Records
Historic Preservation
Insignia
Junior American Citizens
Junior Membership
Lineage Research
Literacy Promotion
Membership
National Defense
Patriot Records Project
President General's Project
Public Relations and Media
Service to America
Special Projects Grants
State Founders Medal Awards
State Regent's Project
State Scholarship
The Flag of the U.S.A.
Units Overseas
Volunteer Genealogists
Volunteer Information Specialists
Women's Issues
1, 3 Cheyenne Mountain. (2017, September 03). Retrieved September 15, 2017, from https://en.wikipedia.org/wiki/Cheyenne_Mountain
2 "From NORAD to Parks: A Tale of the Cheyenne Mountain Project" (PDF). Colorado Open Lands. Archived from the original (PDF) on February 1, 2015. Retrieved September 15, 2017.